Available
in the size
you prefer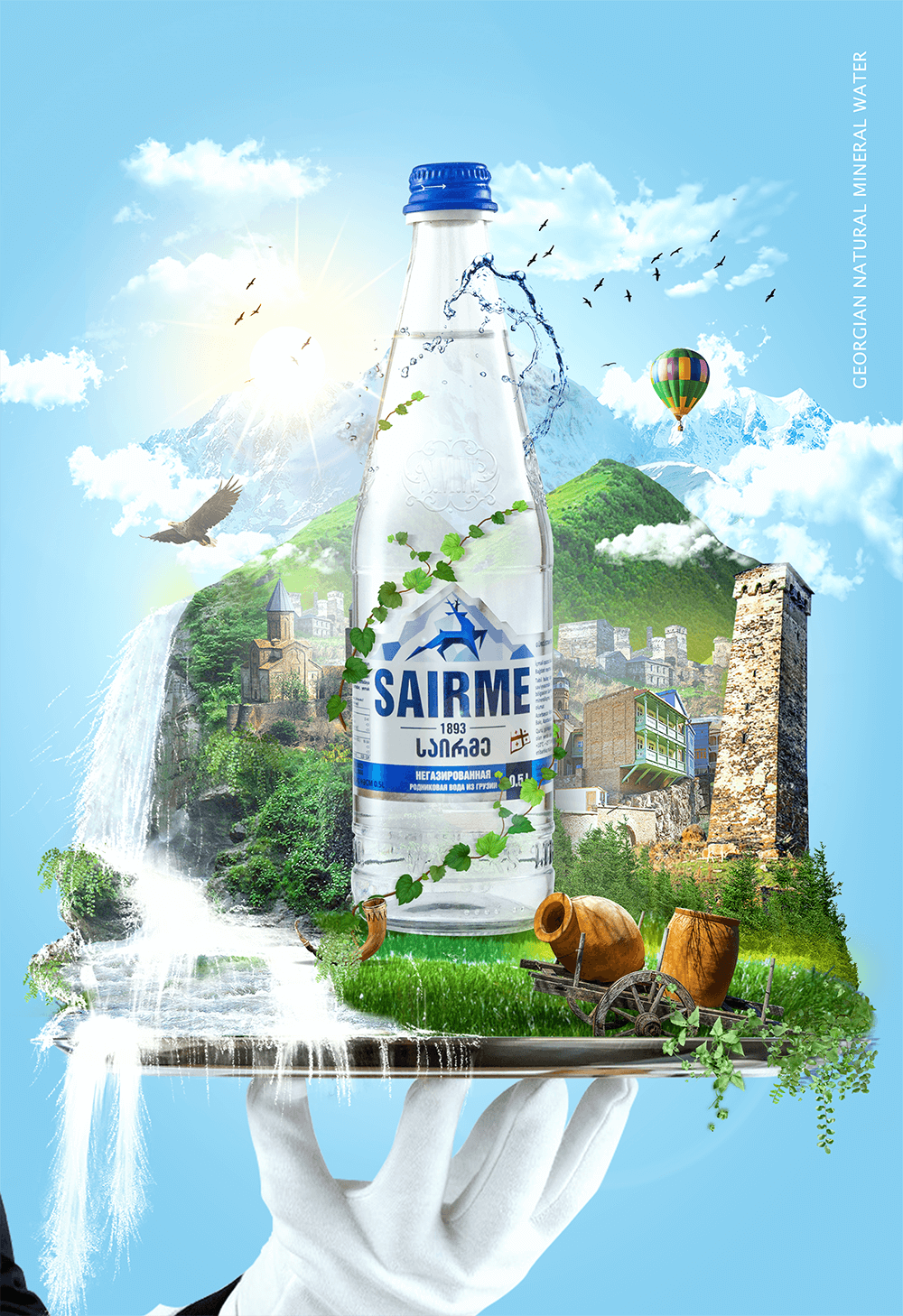 Natural Spring water SAIRME SPRINGS is extracted from the alpine region of Sairme, which is located in Imereti region of Western Georgia. It is distributed only on exports markets.
 The water is formed at an altitude of 2000m., in deep crevices of mountain, in the upper part of the valley of the river Tsablaristskali, in environmentally safe areas.
Collected from the spring deep within the Sairme mountains, SAIRME SPRINGS is a microbiologically pure water filtered through many layers of rock.
Mineral analysis:
The water is being mineralized naturally. It has an optimal chemical composition that is in compliance with the physiological needs of human. SAIRME SPRINGS water can be used daily, without any restrictions as a drinking water, cooking and for other purposes.
The water has a wonderfully mild flavor. Its total hardness is less than 2 mEq./liter. Water mineralization is 0,13-0,24 g/l.
The purest water in the bottle, recommended also for babies and food preparation for the babies, due to its low mineralization.
0.13-0.24 g/l
Mineralization
Bottled at the source, Uniquely balanced composition.
Natural minerals and exceptional taste.
SAIRME MINERAL WATERS LTD
Besiki street #4, 5-th floor, office 503,
1050, Georgia, Tbilisi.
phone : +995 322 144 884
send Message