Available
in the size
you prefer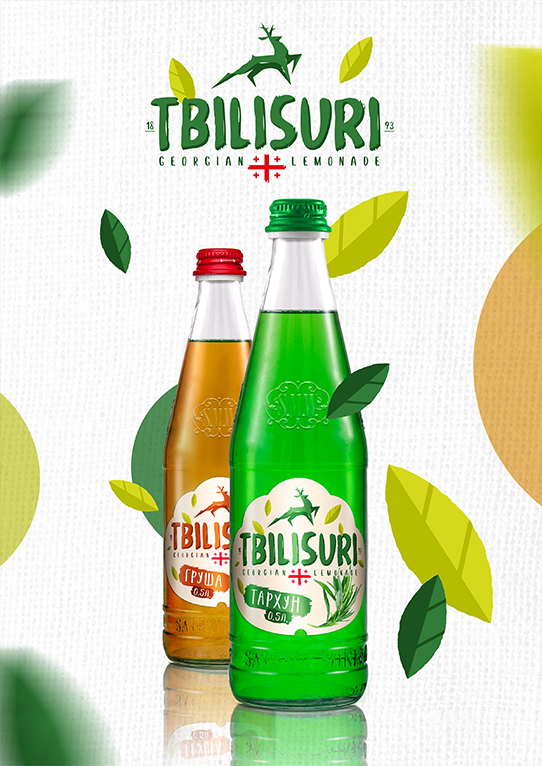 In 2017 Company has expanded categories of products presented in Company portfolio and started to produce lemonade by brand TBILISURI.
Lemonade TBILISURI is non-alcoholic carbonated soft drink from Georgia.
Now it is distributed only on export markets (Azerbaijan and Ukrain).
 TBILISURI lemonade is a tasty fresh drink, produced by the best water. It is stable and unchangeable high quality Georgian brand.
Georgian Lemonade is a traditional product and the name TBILISURI reminds customers about oldest traditions of Georgia.
Now Lemonade is produced only in glass bottle with 2 flavors: PEAR AND TARRAGON.
TBILISURI has economy price compared to other Georgian lemonade brands.
SAIRME MINERAL WATERS LTD
Besiki street #4, 5-th floor, office 503,
1050, Georgia, Tbilisi.
phone : +995 322 144 884
send Message